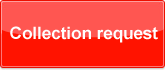 Kangaroo-Business-Bin Service
Products addressed to the office will be delivered in the morning of the next day.




Service outline
We promise complete delivery of products addressed to factories, offices, shops, etc. till the next morning, unlimited of the number and weight from one envelope to heavy items.
(Please note that delivery may be delayed due to traffic congestion due to natural disasters/accidents, abnormal weather, etc.)

Dimention and price
Weight
Dimention (Total length, width and height)
Up to 20 kg
Contract fare + business service charge 150 yen
Up to 100 kg
*each 100 Kg increase
Contract fare + business service charge 500 yen
Business service charge 500 yen added
Several pieces up to 20 kg

Contract fare + business service charge 500 yen

Fare estimate
Please use Kangaroo Express service for products that weigh more than 20 kg and that the size(Total length, width and height) exceeds approximately 130 cm.
Extra charge is required for Okinawa Prefecture and remote islands.
There is a 100 yen discount on bringing items to the sales office.
Search for our Sales Offices
*Please contact your nearest sales office for handling areas and charges.
Search for the number of days required for delivery
Click here for the estimated delivery date from the date of shipment.
Items that cannot be handled
Products addressed to individuals
"Visible logistics" at a glance
About "from Where、how many products、arrival time?" Can be checked on your PC.
You can also check the estimated delivery time and delivery completion time.
to check the delivery status
Specified delivery

You can also use the following services for specify delivery time.
This is a service that allows the customer to specify the delivery time.

Specifying delivery time zone

This service allows customers to specify delivery on Sunday and holidays.

Specifying deliver on Sunday and holidays


Bulk delivery in the morning
Products arrived from nationwide will be delivered in bulk every morning.
*Please contact us for delivery time.
Temporary storage
We will temporarily store the products addressed to you and deliver them in the morning of the specified date.
Request pickup