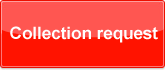 Kangaroo Super 9 Service / Kangaroo Super 10 Service
Delivery until 9 am or 10 am in the next morning



Service outline
Complete delivery until 9 or 10 am in the next morning for your cargo.
One waybill can handle several pieces.
Search for our Sales Offices
*Please contact your nearest sales office for handling areas and charges.
Search for the number of days required for delivery
Click here for the estimated delivery date from the date of shipment.
An example of the products we handle
Medical equipment parts, computer maintenance parts, machine parts, product samples, catalogs, pharmaceuticals, documents, etc.
Contracts, Various applications, Architectural drawings, Printing, Publication-related manuscript data, etc. (CD-ROM, etc.)
Products that cannot be handled
Please note that we cannot accept dangerous goods, animals, valuables (antiques), cash, securities, and products with a price of more than 300,000 yen per invoice.

specified delivery

You can also use the following services for specify delivery time.
This is a service that allows the customer to specify the delivery time.

Specifying delivery time zone


Specifying delivery time zone
It is a high value-added service that promises reliable delivery until 9 am (10 am) in the next day with a small additional charge.
We will surely provide "time" as our time service product for "commercial small lots" cargo to companies, shops, factories, etc. This is a service that boasts not only the speed and certainty of time, but also the reasonable price and the ease of use that can handle several pieces.
It can also be used by private customers.
Specifiable time zone
                    9:00
              
     10:00
Request pickup
Related services