Kangaroo Letter Service
Deliver the letter service corresponding to the first specified letter service
Service overview
We will deliver the letter service that corresponds to the first specified letter service.
*This service is based on regular delivery (payment collection/delivery service/regular collection/delivery service) with fixed collection and delivery destinations.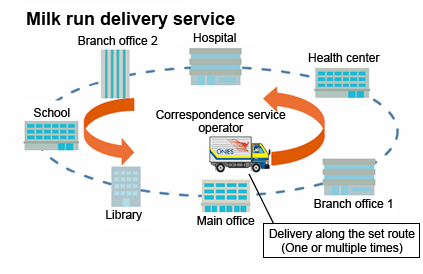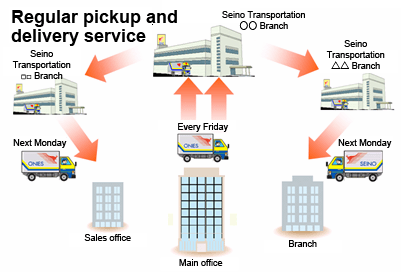 What is a letter?
A document that shows the intention of the sender or informs the fact to a specific recipient.
| Item | Examples of documents corresponding to correspondence |
| --- | --- |
| Invoice type | Invoice, receipt, quotation, application, application, declaration, request, contract, inquiry, response, consent |
| Meeting convocation notices | Wedding invitations, business reports |
| Permit type | License, certificate, certificate of recognition |
| Kind of certificate | Seal certificate, tax payment certificate, copy of family register, resident card copy |
Please see the Ministry of Internal Affairs and Communications website

for details regarding correspondence.


Handling conditions
   The following two conditions must be met.
The total size of the vertical, horizontal, and height sides after packaging exceeds

90cm

and within

180cm


Alternatively, a letter/mail item weighing more than

4kg

and less than

50kg

  *It is necessary to meet either size or weight requirements.
  
Correspondence letter that is offered for about 15 days per month and for more than half a year.
Advance application (advance contract)
"Since there are areas in which the service cannot be handled due to the permission of the specific letter mail business acquired by our company in the Postal Law and the Letter Mail Law, Please contact your nearest sales office as it is necessary to confirm the destination, route and schedule in advance. "
*Please contact your nearest sales office for details on available areas.
Contact Us
Click here for inquiries and opinions regarding products and services to Seino Transportation using the mail form.
Related services